I've been very fortunate to have won several giveaways from other folks on the USN and I'm quite happy with everything they've sent me. One of these prizes was a Timberline Knives Lightfoot Design Mini-Pitbull. It's an excellent example of a high-quality, super-beefy production fixed blade. This knife is one of the best (probably THE best) production-grade fixed blade knife that I've ever owned. And now I do, thanks to my friends on the USN.
Here's my review of it!
PROS:
Compact.
Lightweight.

BEEFY. Everything about this knife shouts "Quality."
Utilitarian.
Inexpensive (for a knife this good).

CONS:
Bead-Blasted finish is, once again, a rust-magnet.

Although the ads claim it comes with a kydex sheath, the sheath material isn't really kydex. It's just molded ABS plastic. I've heard of retention issues some people experienced with this knife, but I haven't had a problem. The sheath I have holds it nice and tightly.

Some pics....
Note the strip of duct tape I wrapped around the sheath where the pocket clip slides in (for comfort).......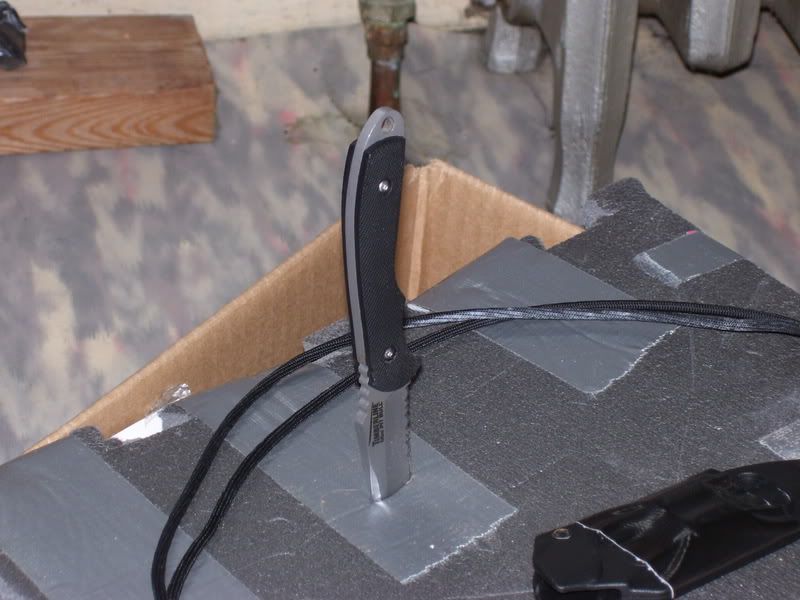 Cutting through a doubled up cardboard box proved effortless....
Saber grip......
Showing the awesomely done contours......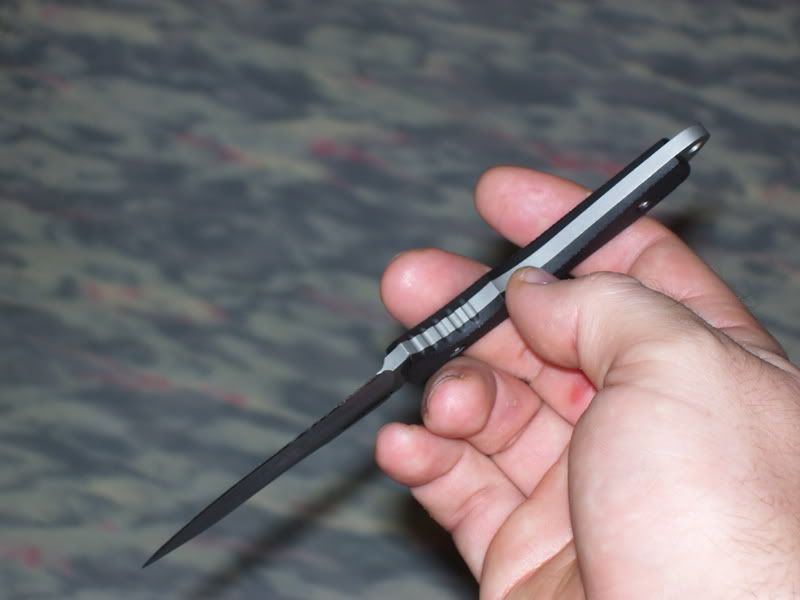 A small amount of pressure drove this knife right into the wallboards....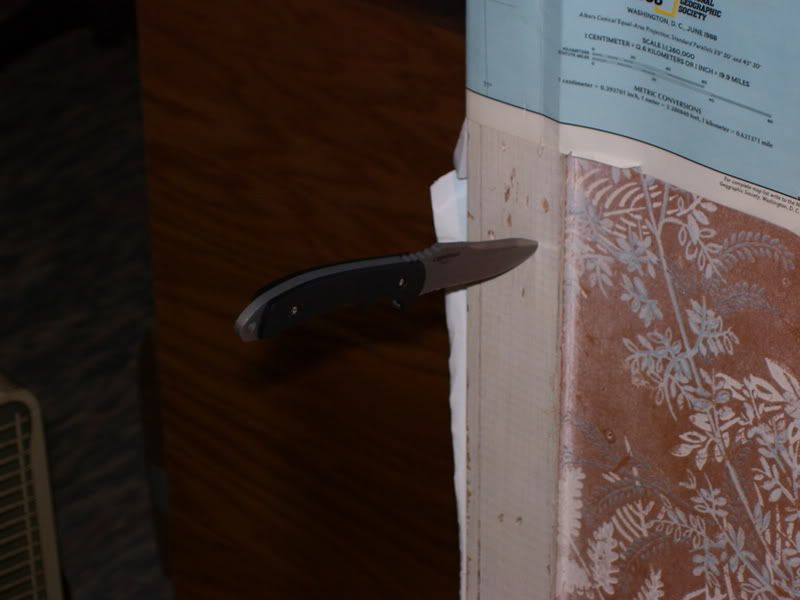 From another angle.....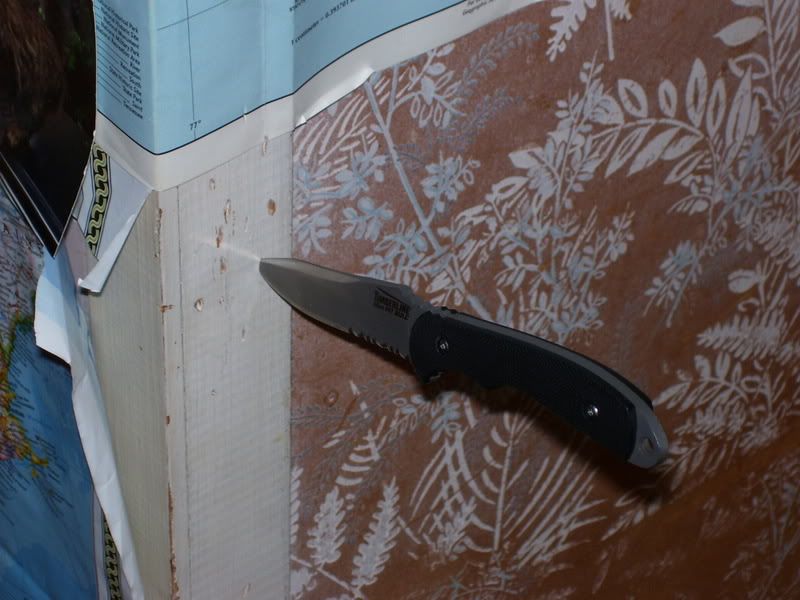 SPECS:
OAL: 6.6"
BL: 3.0"
Materials: AUS-6 SS blade, "G10-textured" Zytel handle scales, Torx screws (to hold it together). Full-tang construction.
Price: 39.99 MSRP.
Manufacturer's Product Page:
http://www.gatcosharpeners.com/product/fixedblades/pitbull.mgi?mgiToken=26F8F203995178444B
Berserker's Overall Rating: 4.5 Stars out of Five.
This product is Most Definitely Berserker-Endorsed.
PMZ