Peace Through Superior Firepower T-shirt in OD. Comes in various other colors including Black, Coyote, Grey, and Navy Blue, in all sizes from womens' smalls to mens' XXXL.
Got it from
this website....
Here's a pic or two........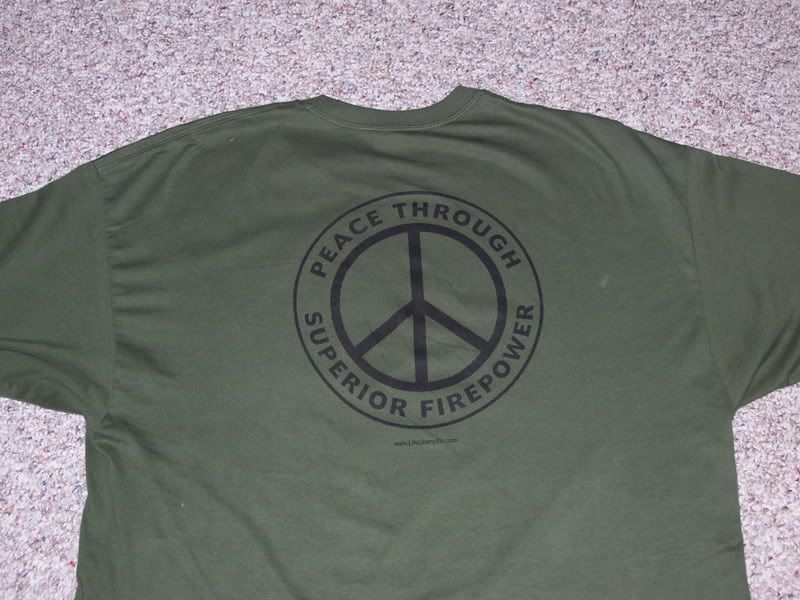 Mine is in XXL and it fits perfectly over an Underarmor Loosegear T for concealment with a MercHarness.
I'm loving it!
PMZ